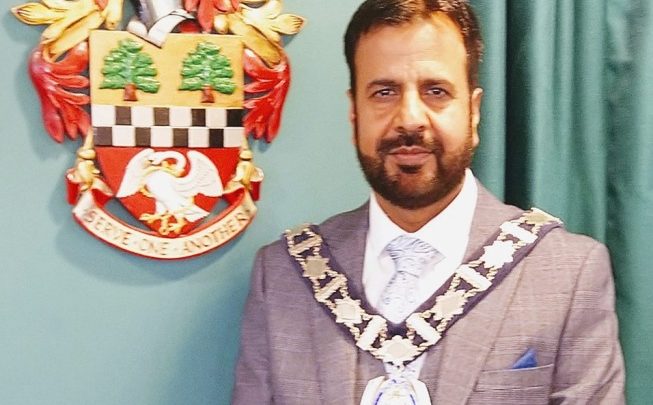 ستھوانی کلر سیداں کے قیصر چوہدری چیشم کے مئیر منتخب کر لیے گئے۔ٹاون مئیر کا انتخاب ہر سال مئی میں کیا جاتا ہے۔مئیر کونسل کی میٹنگز کی صدارت کرتا ہے۔اس کے علاوہ مئیر اپنے شہر کی نمائندگی بھی کرتا ہے۔اپنے مئیرانہ سال کے دوران مئیر قیصر چوہدری مختلف چیریٹی تنظیموں کے لئے فنڈز بھی اکٹھے کریں گے۔ راجہ غضنفرعلی آف چیشم اور دیگر پاکستانی کمیونٹی نے قیصر چوہدری کو نئی زمہ داریوں پر مبارکباد پیش کی ہے۔
London; Qaser Chaudhry of village Chak Sathwani, Kallar Syedan has been elected Mayor of Chesham, The Town Mayor is elected annually in May by the Town Council. The Mayor presides over meetings of the council, as well as attending civic and ceremonial functions, such as the Remembrance Sunday parade and Chesham's Civic Service. The Mayor also represents Chesham at functions outside the town, including visits to abroad.
During his year as Mayor, Qaser will be raising funds for the Alzheimer's Society, including the Chesham Activity Group which takes place every month at the Town Hall. Qaser is particularly interested in supporting both people with dementia and their carers, in memory of his late father who had the disease.
Qaser Chaudhry was congratulated by Raja Ghazanfar Ali and by the rest of the Pakistani community in Chesham.