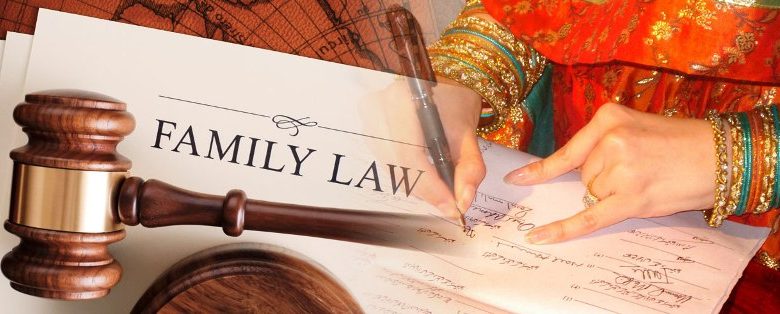 مس کال پر دوستی ہوئی جو رشتہ اذدواج میں بدل گئی،گھر والوں نے اغوا کا مقدمہ درج کرا دیا کلر سیداں پولیس کے سب انسپکٹر سید ذوہیب شاہ اور اے ایس آئی حسن ریاض نے کلر سیداں کے نواحی علاقہ سے چند یوم قبل مبینہ طور پر اغواء ہونے والی 17 سالہ دوشیزہ کو راولپنڈی سے بازیاب کروا کر عدالت پیش کر دیا۔جہاں لڑکی نے عدالت کے روبرو اپنا بیان ریکارڈ کراتے ہوئے بتایا کہ اسے کسی نے اغواء نہیں کیا، وہ مرضی سے گئی اور بغیر کسی دباؤ کے رحیم نامی نوجوان سے شادی کر لی اور والد کی جانب سے درج کروائے گئے اغواء کے مقدمہ میں کوئی سچائی نہیں۔اس موقع پر لڑکی نے اپنا نکاح نامہ بھی عدالت میں پیش کیا جس پر معزز جج نے لڑکی کو اس کی رضا مندی کے مطابق اپنے خاوند کے ہمراہ جانے کی اجازت دے دی۔یاد رہے چند یوم قبل کلر سیداں کے نواحی گاؤں لونی جسیال کے رہائشی محمد ارشاد نے تھانہ کلر سیداں پولیس کو مقدمہ درج کراتے ہوئے بتایا تھا کہ اس کی غیر موجودگی میں اس کی 17 سالہ بیٹی مسماۃ (ا) گھر سے چلی گئی اور سات ہزار روپے کی نقدی اور دیگر قیمتی اشیاء بھی ہمراہ لے گئی۔مدعی نے شبہ ظاہر کیا تھا کہ 20 یوم قبل ریاض حسین اور تاج وغیرہ ہمراہ مستورات سکنہ مانکیالہ مسمی رحیم کے رشتے کیلئے ہمارے گھر آئے تھے جس پر میں نے اپنی بیٹی کا رشتہ دینے سے انکار کر دیا تھااور وہ دھمکی دے کر چلے گئے کہ اگر صلح صفائی سے بات طے نہ ہوئی تو وہ لڑکی کو دوسرے طریقے سے بھی حاصل کر لیں گے۔پولیس کے مطابق 20 سالہ رحیم اور مسماۃ (ا) کی ایک برس قبل مس کال پر دوستی ہوئی تھی جو اب رشتہ اذدواج میں بدل گئی۔
Kallar Syedan; The internet and mobile phones are slowly bringing revolution to family life as two cases of miss calls have ended in marriage while parents registering abduction case.
A  Police case was registered by two parents who had reported their girls were abducted, bit in both cases the girls appeared in court and showed their Nikkah registration and said they were happily married.
In both cases the case were thrown out by the judge and the girls allowed to go home safely. The current internet and mobile phone calls situation is leading to family heartache and happiness.
قصاب کلر سیداں کو قربانی کی کھالیں اکٹھی کرنے کی اجازت
 اسسٹنٹ کمشنر کلر سیداں علی اکبر بھنڈرنے واضح کیا کہ کلر سیداں میں الخدمت فاؤنڈیشن سمیت انجمن فیض السلام،ایدھی ویلفےئر فاؤنڈیشن، جامعہ رشیدیہ،مدرسہ محلہ سیداں،جامع غوثیہ،مدینہ انوارالسلام چوآ خالصہ،دارالسلام پنڈورہ ہر دو،جامعہ ریاض الجنہ چبوترہ اور یاسین قصاب کلر سیداں کو قربانی کی کھالیں اکٹھی کرنے کی اجازت دی گئی ہے اس کے علاوہ اگر کوئی ادارہ قربانی کی کھالیں اکٹھی کرے گا تو اس کے خلاف کاروائی عمل میں لائی جائے گی۔انہوں نے بدھ کے روز اپنے آفس میں منعقدہ ایک خصوصی اجلاس سے خطاب کرتے ہوئے کہا کہ گزشتہ سال کی طرح امسال بھی 14 اگست کو قومی و ملی جوش و جزبے سے منانے کیلئے تمام پروگرامز کو حتمی شکل دے دی گئی ہے۔
مقامی پولیس کے زیر سایا جو جرائم ہو رہے ہیں اس کی نشاندہی مظاہروں کے ذریعے کی جائے, پی ٹی آئی کے رہنما راجہ جہانگیر اختر
پی ٹی آئی کے رہنما راجہ جہانگیر اختر نے ایک بیان میں کہا ہے کہ گزشتہ 40سالوں میں بد عنوانی اور کرپشن کرنے والے بہت ہی مظبوط ہو چکے ہیں ان کی نشاندہی PTIکے کارکنوں کی ہو گی میرا مشورہ ہے جب پنجاب اور مرکز میں PTIکی حکومت بن جائے تو PTIکے کارکن اپنے اپنے علاقوں میں اکھٹے ہو کر پلے کارڈ یا بینر سامنے رکھ کر مظاہرے کریں اور وہ سوشل میڈیا کے ذریعے لوگوں کو آگاہ کریں ۔انہوں نے ایک بیان میں کہا کہ عمران خان دیانتدار بڑے افسر تو لگائیں گے لیکن مقامی پولیس کے زیر سایا جو جرائم ہو رہے ہیں اس کی نشاندہی مظاہروں کے ذریعے کی جائے جب آپ نشاندہی کریں گے تو دیانتدار افسران اعلیٰ کو بد عنواں چھوٹے افسران کے خلاف کاروائی کرنا آسان ہو جائے گا یہ جتنے بد قماش لوگ ہیرون یا دیگر کالا دہندہ کرتے ہیں یہ علاقہ کے پولیس اسٹیشن کے افسران کی مرضی سے کرتے ہیں اور اس کمائی کا حصہ پولیس کو پہنچاتے ہیں۔