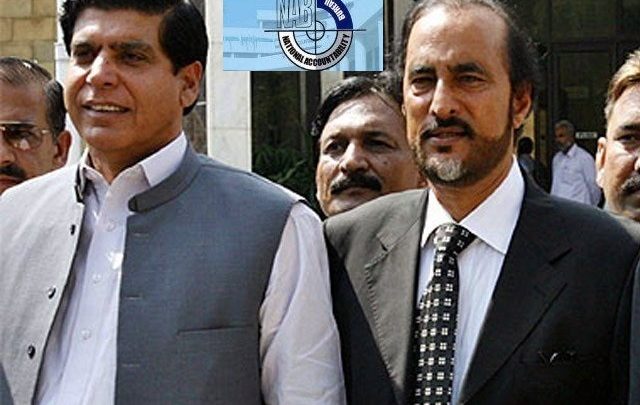 اسلام پورہ جبر۔نمائندہ پوٹھوار ڈاٹ کوم۔محمد انجم ملکشریک ملزمان بابراعوان، سابق سیکرٹری قانون ریاض کیانی سمیت دیگر کا صحت جرم سے انکار۔ فوٹو: فائل اسلام آباد: احتساب عدالت نے نندی پور پاور پراجیکٹ ریفرنس میں سابق وزیراعظم راجہ پرویز اشرف اور سابق وزیر قانون بابر اعوان سمیت 7 ملزمان پر فرد جرم عائد کردی۔اسلام آباد کی احتساب عدالت میں نندی پور پاور پراجیکٹ میں تاخیر کے ریفرنس کی سماعت ہوئی۔ ریفرنس میں سابق وزیراعظم راجہ پرویز اشرف سمیت شریک ملزمان میں بابر اعوان، سابق سیکریٹری قانون ریاض کیانی، مسعود چشتی، سابق کنسلٹنٹ شمیلہ محمود، سابق جوائنٹ سیکریٹری ریاض محمود اور سابق سیکریٹری شاہد رفیع شامل ہیں۔نیب کو نندی پور پاور پراجیکٹ میں مبینہ کرپشن کی تحقیقات کا حکم۔ملزمان پر نندی پور پراجیکٹ میں تاخیر کی وجہ سے قومی خزانہ کو 27 ارب روپے نقصان پہنچانے کا الزام ہے۔احتساب عدالت نے آج ملزمان پر فرد جرم عائد کردی تاہم تمام ملزمان نے صحت جرم سے انکار کردیا۔واضح رہےکہ نندی پور پاور پراجیکٹ پنجاب میں پیپلز پارٹی کے دور حکومت میں تعمیر ہوا جس کے ذریعے 525 میگاواٹ بجلی حاصل کرنے کا دعویٰ کیا گیا تھا جب کہ مختلف سیاسی جماعتوں کی جانب سے منصوبے میں کرپشن کے الزمات عائد کیے گئے تھے۔رپورٹس کے مطابق 2005 میں بننے والے نندی پور پاور پراجیکٹ کی لاگت 22 ارب روپے سے 58 ارب روپے تک جاپہنچی تھی۔

شریک ملزمان بابراعوان، سابق سیکرٹری قانون ریاض کیانی سمیت دیگر کا صحت جرم سے انکار۔ احتساب عدالت نے نندی پور پاور پراجیکٹ ریفرنس میں سابق وزیراعظم راجہ پرویز اشرف اور سابق وزیر قانون بابر اعوان سمیت 7 ملزمان پر فرد جرم عائد کردی۔اسلام آباد کی احتساب عدالت میں نندی پور پاور پراجیکٹ میں تاخیر کے ریفرنس کی سماعت ہوئی۔ ریفرنس میں سابق وزیراعظم راجہ پرویز اشرف سمیت شریک ملزمان میں بابر اعوان، سابق سیکریٹری قانون ریاض کیانی، مسعود چشتی، سابق کنسلٹنٹ شمیلہ محمود، سابق جوائنٹ سیکریٹری ریاض محمود اور سابق سیکریٹری شاہد رفیع شامل ہیں۔نیب کو نندی پور پاور پراجیکٹ میں مبینہ کرپشن کی تحقیقات کا حکم۔ملزمان پر نندی پور پراجیکٹ میں تاخیر کی وجہ سے قومی خزانہ کو 27 ارب روپے نقصان پہنچانے کا الزام ہے۔احتساب عدالت نے آج ملزمان پر فرد جرم عائد کردی تاہم تمام ملزمان نے صحت جرم سے انکار کردیا۔واضح رہےکہ نندی پور پاور پراجیکٹ پنجاب میں پیپلز پارٹی کے دور حکومت میں تعمیر ہوا جس کے ذریعے 525 میگاواٹ بجلی حاصل کرنے کا دعویٰ کیا گیا تھا جب کہ مختلف سیاسی جماعتوں کی جانب سے منصوبے میں کرپشن کے الزمات عائد کیے گئے تھے۔رپورٹس کے مطابق 2005 میں بننے والے نندی پور پاور پراجیکٹ کی لاگت 22 ارب روپے سے 58 ارب روپے تک جاپہنچی تھی۔
Gujar Khan; An accountability court on Monday indicted seven people, including former prime minister Raja Pervaiz Ashraf and ex-law minister Babar Awan, in the Nandipur Power Project reference filed by the National Accountability Bureau (NAB).
Judge Arshad Malik announced the decision at a hearing that was attended by both senior politicians. Along with five other accused, Ashraf of the Pakistan Peoples Party (PPP) and Awan of the Pakistan Tehreek-e-Insaf (PTI) pleaded not guilty.
The court conveyed its decision to commence a trial and issued summons to witnesses for March 19.
Awan, Ashraf to be indicted on Oct 24 in Nandipur project case
The reference against seven politicians and government officials was filed in September last year. The accused are ex-PM Ashraf, Awan, former law secretaries Muhammad Masood Chishti and Justice (retd) Riaz Kiyani, ex-research consultant for the law ministry Shamila Mahmood, ex-senior joint secretary of the law ministry Dr Riaz Mahmood, and ex-secretary of the water and power ministry Shahid Rafi.