DailyNews
London; Heavy rain warning: Flooding causes travel disruption in UK
برطانیہ میں شدید بارش کی پیش گوئی کئی شہروں کیلئے یلو وارننگ بھی جاری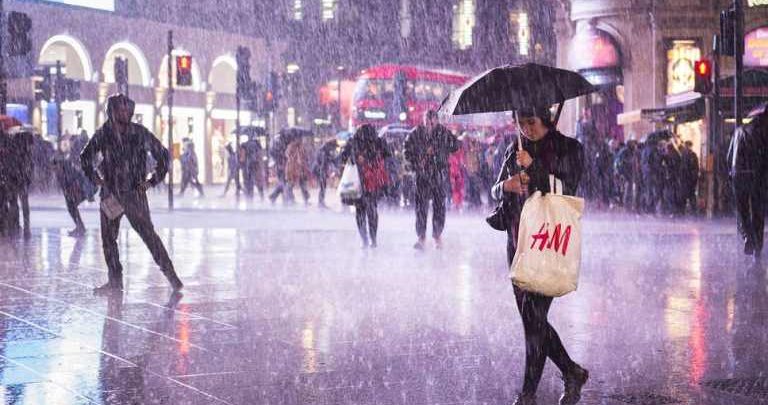 محکمہ موسمیات نے برطانیہ میں اگلے چند دنوں کے لئے شدید بارش کی پیشگوئی کی ہے اور کئی شہروں میں سیلاب کا بھی خدشہ ظاہر کیا جارہا ہے۔ میڈیارپورٹس کے مطابق محکمہ موسمیات نے برطانیہ میں اگلے چند دنوں کے لئےشدید بارش کی پیش گوئی کی ہے اور کئی شہروں میں سیلاب کا بھی خدشہ ظاہر کیا جارہا ہے۔ جمعرات تک مشرقی انگلینڈ ،مڈ لینڈ شمال مشرق میں شدید بارشیں ہوںگی اور کئی شہروں کے لئے یلو وارننگ بھی جاری کردی گئی ہے
London; Heavy rain has caused travel disruption amid weather warnings issued for large swathes of England.
The Met Office issued an amber warning for rain in south-east England on Monday, with a month's rainfall forecast in some areas.
A wider yellow warning is in place until 23:59 for east England. Warnings are in place on Tuesday for parts of north Devon and north Somerset, north east England and parts of the Midlands.
---
لندن ڈی پاس گارڈن کے علاقے میں رہائشی عمارت کو آگ لگ گئی بیس فلیٹ جل کر تباہ.
Barking fire: Blaze destroys 20 flats in east London
تفصیلات کے مطابق لندن کے علاقے ڈی پاس گارڈن میں واقع رہائشی عمارت کو آگ نے لپیٹ میں لے لیا جس کے نتیجے میں بیس فلیٹ حل کر تباہ ہوگئے آگ بجھانے کے لیے سینکڑوں فائر بجھانے والی گاڑیوں کو طلب کر لیا گیا دو افراد دھوئیں کی گھٹن سے متاثر ہوئے ابھی تک آگ لگنے کی وجہ معلوم نہ ہو سکی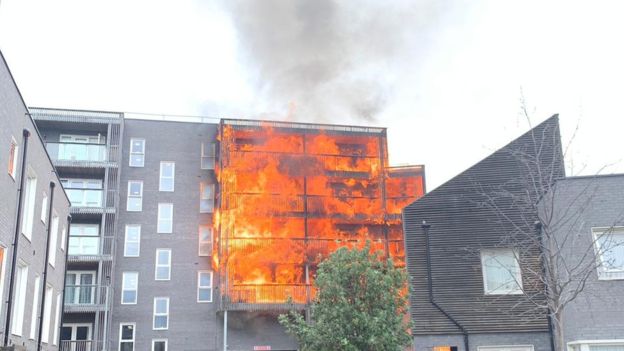 London; Twenty flats were destroyed and another 10 have been damaged after a fire engulfed a building in east London.
The blaze spread over six floors of the block of flats in De Pass Gardens, Barking, at about 15:30 BST, London Fire Brigade said.
About 100 firefighters worked for more than two hours to subdue the fire, which was extinguished at 18:00. The cause is being investigated.