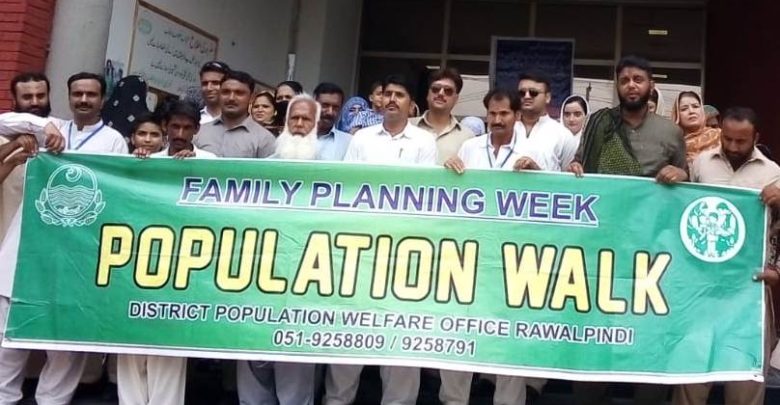 بیول(نمائندہ پوٹھوار ڈاٹ کوم::راجہ طارق ایوب)  عالمی یوم آبادی کے سلسلے میں گوجر خان میں ایک واک کا انعقاد کیا گیا۔یہ واک تحصیل آفیسر گوجر خان محمد منیر کی سربراہی میں منعقد کیا گیا جس کے مہمان خصوصی ایم ایس تحصیل ہیڈ کوارٹر گو جر خان محمد ادریس تھے۔اس واک میں پاپولیشن محکمہ کے میل اور فی میل اسسٹنٹ، سوشل موبلائزراور شہر کے معززین افراد نے شرکت کی۔اس واک کا مقصد لوگوں میں آبادی میں کمی کے طریقوں کی مکمل آگاہی اور معلومات فراہم کرنا تھا یہ واک تحصیل پاپولیشن دفتر سے شروع ہو کر جی ٹی روڈ سے گزرتی ہوئی تحصل ہیڈ کوارٹر ہسپتال میں اختتام۔پذیر ہوئی
Gujar Khan ; World population day held with awareness walk in Gujar Khan with Tehsil officer Gujar Khan Mohammad Munir and guest of honour MS M Idris.
International days are occasions to educate the public on issues of concern, to mobilize political will and resources to address global problems, and to celebrate and reinforce achievements of humanity. The existence of international days predates the establishment of the United Nations, but the UN has embraced them as a powerful advocacy tool.