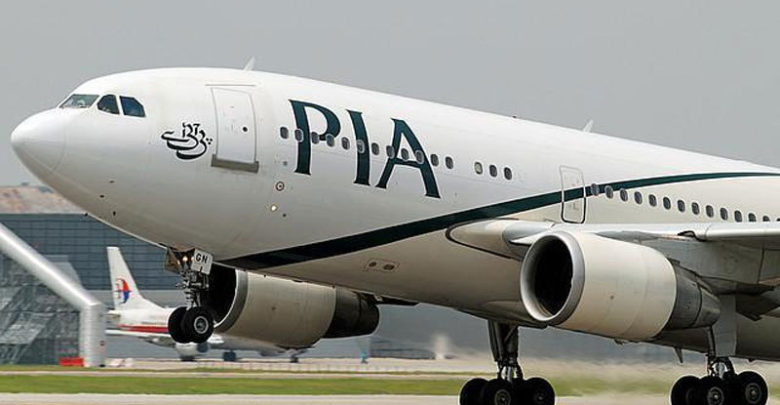 پی آئی اے ائر مارشل ارشد ملک کی قیادت میں دن رات ترقی کررہی ہے۔ لندن سے سیالکوٹ کے لیے پروازوں کا آغاز کیا جارہا ہے اور10ستمبر 2019ئسے باقاعدہ پروازیں سیالکوٹ روانہ ہوں گی جس سے آزاد کشمیر، جہلم، لاہور، گجرات کے اوورسیز براہ راست سفر سے مستفید ہوں گے۔ لندن میں پی آئی اے کے منیجر قاضی سراج نے بتایا کہ نئی حکومت اور ائر مارشل ارشد ملک کی واضح پالیسی ہے کہ عوام کو سہولیات فراہم کی جائیں، ائر مارشل ارشد ملک کی وجہ سے جہاں عوام کو سہولیات فراہم ہو رہی ہیں وہاں پی آئی اے کے ملازمین بھی خوشحال ہو رہے ہیں۔ پی آئی اے اوورسیز پاکستانیوں کو اپنے ملک کے قریب تر لانے کے اقدامات کرتی رہے گی تاکہ برطانیہ میں مقیم پاکستانی شہری اپنی سوہنی دھرتی جائیں اور پی آئی اے کے ذریعے سفر کریں۔
LONDON: Pakistan International Airlines (PIA) will run Sialkot-London-Sialkot flights from September 10 this year, said a statement.
Initially, these flights will operate once-a-week from Sialkot to Heathrow London every Tuesday, whereas the flight from Heathrow to Sialkot will run every Wednesday, PIA's country manager in UK Siraj Qazi confirmed.
The route will provide direct point-to-point service to Sialkot and the shortest approach to Mirpur, Kharian, Gujrat, Jhelum and adjoining areas.