Headline
Kallar Syedan
DailyNews
Kallar Syedan; PTI government presents Rs 7,022 billion budget for 2019-20
بجٹ میں ٹیکسوں میں بھاری اضافے اور نئے ٹیکسوں کے نفاذ سے عام افراد میں شدید خوف و ہراس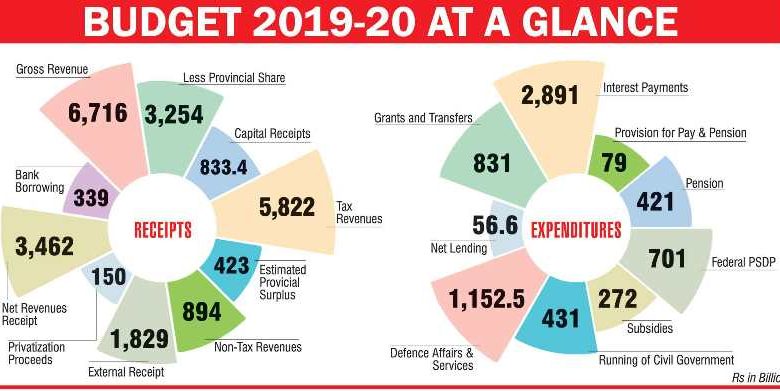 کلر سیداں (اکرام الحق قریشی)بجٹ میں ٹیکسوں میں بھاری اضافے اور نئے ٹیکسوں کے نفاذ سے عام افراد میں شدید خوف و ہراس پایا جاتا ہے عام لوگوں کا کہنا ہے کہ بجٹ سے غربت میں تو کمی نہیں آ سکے گی تاہم یہ بجٹ غریب کش ثابت ضرور ہو گا۔اشیا میں گرانی عام افراد کی قوت خرید سے باہر چلی جائے گی اور غربت کی شرح میں بھاری اضا فہ ہو گا۔پی ٹی آئی نے قوم کو جو حسین خواب دکھائے تھے وہ دھندلا چکے ہیں ہر ماہ پٹرول بجلی اور گیس کے نرخوں میں بھاری اضافے قوم کی کمر توڑنے کا موجب بن رہے ہیں اور یہ سب کچھ تبدیلی اور نئے پاکستان کے نام پر کیا جا رہا ہے عمران خان خود تواتر سے یہ کہتے رہے کہ وہ خودکشی کر لیں گے مگر آئی ایم ایف سے بھیک نہیں مانگیں گے جب بجلی اور گیس کے نرخوں میں اضافہ اور روپے کی قدر میں کمی ہو تو سمجھ لیں کہ ملک کا وزیر اعظم لو ٹ مار میں مصروف ہے مگر عمران خان آج ہر وہ کام اپنے کہے کے الٹ کر رہے ہیں جس سے پوری قوم میں مایوسی اور اضطراب کی لہر دوڑ گئی ہے۔
کلر سیداں (اکرام الحق قریشی)ٹیسکوں کی بھرمار اور روپے کی قدر میں کمی پر کلر سیداں کے کئی افراد خوشی کے شادیانے بجا رہے ہیں ان کا کہنا ہے کہ انہیں ہر ماہ برطانیہ یورپ اور امریکہ سے جو رقم گھریلو اخراجات کے لیے بھیجی جاتی ہے اس کے عوض انہیں پہلے سے دو گنا زائد پاکستانی کرنسی حاصل ہو رہی ہے اور وہ روپے کی قدر پر پریشان نہیں بلکہ خوش ہیں جبکہ دیگر افراد کی مایوسی ان کے چہروں سے عیاں ہے۔
Kallar Syedan; Pakistan Tehreek-e-Insaf government on Tuesday presented its first budget with total outlay of Rs 7.022 trillion for the fiscal year 2019-20, registering growth of 30 percent against the revised budget of Rs 5.385 trillion for current fiscal year (2018-19).
State Minister for Revenues Hammad Azhar presented the budget in the National Assembly, amid protest by the Opposition parties.
The minister said that total federal revenues have been estimated at Rs 6.717 trillion which is 19 percent higher than the previous year's revenues of Rs 5.661 trillion.
The collection of revenues by Federal Board of Revenue (FBR), he said are estimated to be recorded at Rs 5.555 trillion which are 12.6 percent of Gross Domestic Product (GDP).
The minister of state said out of total revenue collections, an amount of Rs 3.255 trillion would be distributed among the provinces under 7th National Finance Commission (NFC) Award, which is 32 percent higher than the current year's share of Rs 2.465 trillion.
He said Net Federal Revenues for the upcoming fiscal year have been estimated at Rs 3.46 trillion against the revenues of Rs 3.07 trillion during current fiscal year, which is 13 percent higher.
Similarly, he said the federal budget deficit would be Rs 3.56 trillion, whereas the provincial budget surplus is estimated to be at Rs 423 billion for the year 2019-20.
Minister of State for Revenues Hammad Azhar said the consolidated fiscal deficit for the coming year is estimated at Rs.3.137 trillion or 7.1% of the GDP as against 7.2% of the GDP in financial Year 2018-19.
---
میاں نواز شریف اور آصف علی زرداری کی گرفتاری جمہوریت کے لیے شدید خطرہ ہے
Democracy is in danger after the arrest of Mian Nawaz Sharif and Asif Zardari, Raja Qamar Masood, PPP, Choa Khalsa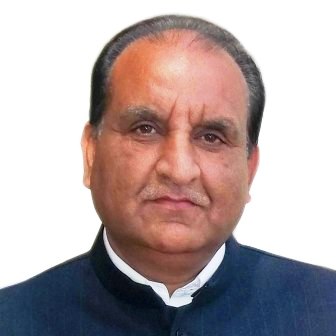 کلر سیداں (اکرام الحق قریشی)پیپلز پارٹی کے ضلعی رہنما راجہ قمر مسعود نے کہا ہے کہ آصف علی زرداری کو جیل میں بند کرنے والوں کو مایوسی کے سوا کچھ حاصل نہ ہو گا۔انہوں نے ایک بیان میں کہا کہ ماضی میں آصف علی زرداری کو گیارہ برس تک جیل میں بند کر کے احتساب کیا گیا مگر کچھ برآمد نہ ہوا جس کے بعد وہ ملک کے صدر بن گئے او ر انہوں نے اپنے اختیارات بھی پارلیمان کو واپس کر کے جمہوریت کو مضبوط کیا۔18ویں ترمیم کی منظوری آصف علی زرداری کا وہ کارنامہ ہے جس سے صوبوں کو مالی اختیارات ملے جو ان کا دیرینہ مطالبہ تھا۔انہوں نے کہا کہ میاں نواز شریف اور آصف علی زرداری کی گرفتاری جمہوریت کے لیے شدید خطرہ ہے با اثر اور با اختیار لوگ محدود جمہوریت چاہتے ہیں یہی وجہ ہے کہ ایک بڑی منصوبہ بند ی کے تحت سیاستدانوں کو بدنام کیا جا رہا ہے۔ذوالفقار علی بھٹونے ملک کو ایٹمی پروگرام دیا ہم نے انہیں پھانسی دے دی میاں نواز شریف نے ایٹمی دھماکے کیے ہم نے انہیں جیل میں بند کر رکھا ہے آصف علی زردای نے صوبوں کو خودمختاری دی ہم نے انہیں بھی آج جیل میں ڈال رکھا ہے۔یہ صورتحال ایک گہری سازش کا حصہ ہے جس کا مقصد ملک کو جمہوری منزل سے محروم کرنے کے سوا کچھ نہیں۔نیب نواز شریف سے کچھ برآمد نہ کر سکا تو آصف علی زرداری کی گرفتاری سے بھی انہیں کچھ حاصل نہ ہو گا۔
---
عمران خان کو لانے والے آج دیکھ لیں کہ عمران خان نے ملک کو کس قدر پیچھے کی طرف دھکیل دیا ,  چوہدری محمد ریاض
Imran Khan is pushing the nation back, Ch M Riaz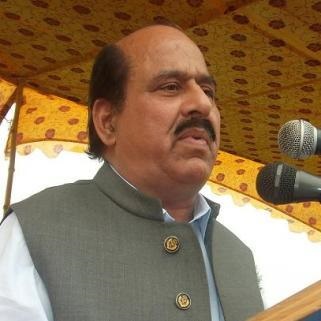 کلر سیداں (اکرام الحق قریشی)کلرسیداں مسلم لیگ ن کے رہنما سابق صوبائی وزیر چوہدری محمد ریاض نے کہا ہے کہ عمران خان کا سونامی ملکی معیشت کی تباہی میں آخری کیل ٹھونک رہا ہے ان کو اقتدار میں لانے والے ملک کو بڑی تباہی سی بچانے کے لئے آگے آہیں ورنہ ملک کو ناقابل تلافی نقصان ہو گا انہوں نے کلر سیداں میں میڈیا سے گفتگو کرتے ہوئے کہا کہ نواز شریف کو اقتدار سے الگ کرنے والے اور ان کو جیل میں ڈال کر عمران خان کو لانے والے آج دیکھ لیں کہ عمران خان نے ملک کو کس قدر پیچھے کی طرف دھکیل دیا ہے نوازشریف کواقدار سے الگ کرکے ملکی تعمیروترقی کا پیہ روک دیا گیا ملکی کرنسی کو بے توقیر کر کے ملک کو قرضوں کے بوجھ تلے دبادیاگیا ملک بھر میں خوف کے سائے امڈ آئے ہیں انہوں نے کہا کہ اب بھی وقت ہیں عمران خان کو اقتدار میں لانے والے ملکی مفاد میں صورتحال کا نوٹس لیں ورنہ تاریخ معاف نہیں کرے گی۔
---
محمد فرید بھٹی کو گاؤں سرہل میں سپردخاک کر دیاگیا
Namaz e janaza of M Farid Bhatti held in village Sarhal, Nala Musalmana
کلر سیداں (اکرام الحق قریشی)کلرسیداں مسلم لیگ ن یوسی نلہ مسلماناں کے رہنما تنویرنازبھٹی کے والدمحترم محمد فرید بھٹی کو گاؤں سرہل میں سپردخاک کر دیاگیا نماز جنازہ میں سابق ارکان اسمبلی چوہدری محمد ریاض،راجہ جاویداخلاص،محمودشوکت بھٹی،راجہ گلستان خان،محمداعجازبٹ،چوہدری صداقت حسین،چوہدری شفقت محمود،پرویزاختر قادری،چوہدری توقیراسلم،مسعودبھٹی،ملک فیاض سندھو،ٹھیکیدار بشارت،چوہدری عبدالجلیل،سردار محمد آصف،عاطف اعجاز،چوہدری فاروق،شعیب بھٹی،فیصل حفیظ،ارشدبھٹی اور دیگر نے شرکت کی۔
---
کلر سیداں (اکرام الحق قریشی)کلرسیداں مسلم لیگ ن کے سابق ارکان اسمبلی چوہدری محمد ریاض،راجہ جاویداخلاص نے کلر سیداں بلدیہ کے سابق کونسلر چوہدری اخلاق حسین کے گھر جاکر ان کے جوانسال بیٹے حسام کی اچانک وفات پر دلی رنج و غم کا اظہار کیا۔