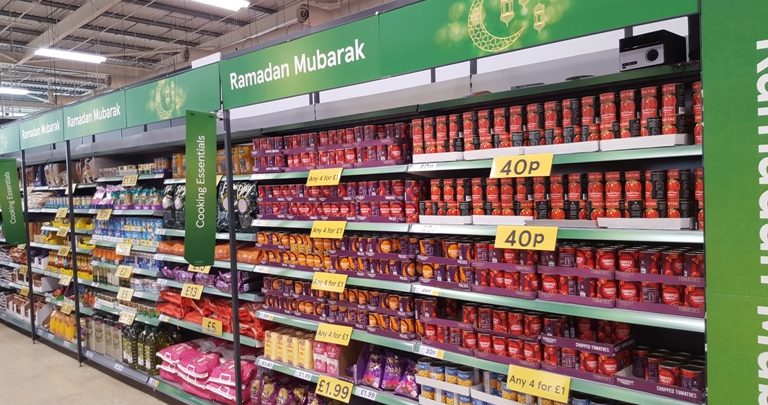 سلاو کے مشہور شاپنگ سنٹر ٹیسکو نے ہر سال کی طرح رمضان شروع ہونے سے پہلے ہی رمضان المبارک کی آمد کے سلسلے میں مسلم کمیونٹی کے لیے اسپیشل رمضان آفر لگا دی اسپیشل طور پر ٹیسکو کی فرنٹ لائن میں باقاعدہ طور پر رمضان المبارک کے پوسٹر بھی لگائے گئے اور مختلف اشیا جن میں آٹا گھی تیل دالیں ڈرنکس چاول وغیرہ نہایت ہی سستی قیمتوں پر لگا دی ۔ ٹیسکو کا مالک ایک غیر مسلم ہے اگر غیر مسلم ہونے کے باوجود رمضان المبارک کے مقدس مہینے کے شروع ہونے سے پہلے اشیا ضروریات پر اسپیشل آفر لگا سکتا ہے تو مسلم دکاندار ایسا کیوں نہیں کر سکتے ؟ بیشتر مسلم دکاندار چاہیے کسی بھی جگہ ہوں رمضان المبارک کے مہینے اشیا ضرورت سستی کرنے کی بجائے مہنگی کردیتے ہیں بعض دکاندار رمضان المبارک کے مقدس مہینے سے پہلے ہی سٹاک کرنا شروع کر دیتے ہیں تاکہ رمضان المبارک کے مقدس مہینے ان اشیا کو مہنگے داموں فروخت کیا جائے ۔ تمام مسلم دکانداروں کو چاہئے کے وہ بھی ٹیسکو کی طرح رمضان آفر لگائیں سال کے گیارہ مہینے منافع کمایا جا سکتا ہے اگر ایک مہینہ نیکی سمجھ کر منافع کم کمائیں تو ان کے رزق اللہ تعالی مزید برکت ڈالے گا ۔ ٹیسکو کی طرف سے لگائی گئی رمضان آفر مسلم دکانداروں کے لیے شرم کی بات ہے سوالیہ کے اگر غیر مسلم ہونے کے باوجود رمضان آفر لگا سکتے ہیں تو مسلم دکاندار ایسا کیوں نہیں کر سکتے
London; One of the biggest supermarket in UK, Tesco along with other large supermarkets has started to sell special offer on arrival of Ramadhan. With food being the central focus for Muslim consumers at this time of the year, leading British supermarkets have stocked up on dates, chappati flour and halal meats to welcome Ramadan shoppers.
In an attempt to cater to the needs of UK's 3 million Muslim population, Ramadan specific aisles have been erected to offer Ramadan friendly products across many of the Asda, Tesco, Morrisons and Sainsburys supermarket chains, particularly in high density Muslim populated areas.
As "Ramadan Mubarak" banners decorate these shopping aisles, Muslim consumers are being drawn with competitive sale offers and targeted marketing.