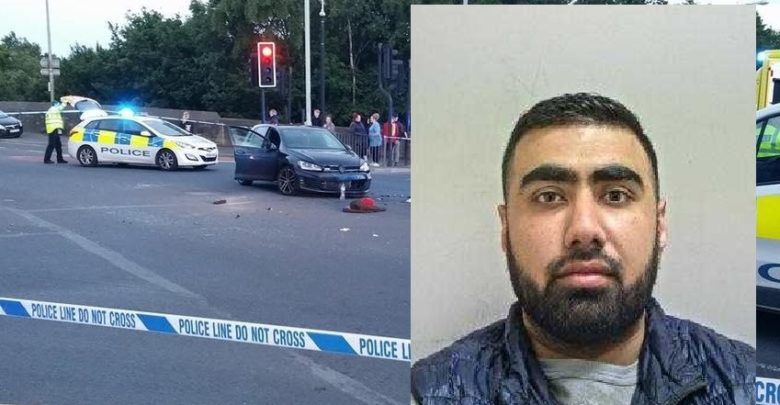 بلیک برن پاکستانی نژاد نوجوان وقاص افتخار کو خاندانی دشمنی پر اعجاز نامی شخص پر اپنی بی ایم ڈبلیو کار چڑھانے کے جرم میں چودہ سال کی سزا سنا دی گئی اعجاز نامی شخص کی ٹانگ زخمی ہو گئی تھی اور وقاص موقع سے فرار ہو گیا تھا ملزم وقاص افتخار نے دو بار اعجاز کو کار کے نیچے کچلا ۔ گزشتہ روز عدالت نے سزا سناتے ہوئے کہا کے تم نے اپنی کار کو ہتھیار کے طور پر استعمال کیا اور اعجاز کی زندگی ہمیشہ کے لیے بدل دی اور تم جائے حادثہ سے فرار ہوگئے اور اپنے جرم سے انکار کرتے رہے وقاص افتخار کو سنگین جرم پر چودہ سال کی سزا سنا دی گئی
Blackburn; Waqas Iftikhar Hussain who was left in a critical condition after he was hit twice by a BMW in a targeted attack had to have his leg amputated.
Ejaz Shah was given life-saving surgery after Waqas Iftikhar Hussain, 27, mowed him down outside the Hare and Hounds in Clayton-le-Moors in June 2017.
Hussain, of Revidge Road, Blackburn, appeared at Preston Crown Court where he was sentenced to 14 years in prison.