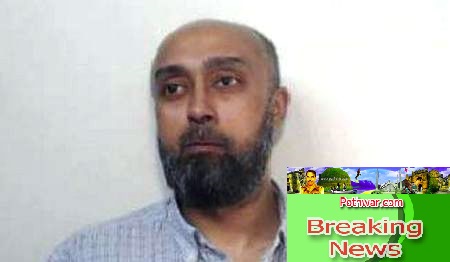 مانچسٹر میں بیالیس سالہ شخص رحمان کو اپنی بیوی قتل کر دینے کی دھمکی دینے پر جیل کے اندر کر دیاگیا۔ ڈری سہمی بیوی نے سکھ کا سانس لیا۔ تفصیلات کے مطابق رحمان نامی شخص اپنی بیوی اور چار بچوں کے ساتھ انتہائی برا ظالمانہ رویہ رکھتا تھا ہر وقت چیخنا چلانا اس کا معمول تھا۔
سترہ سالہ ازدواجی زندگی مین اس نے اپنی بیوی کو سکھ کا سانس نہیں لینے دیا وہ اسے گھر سے باہر جانے کی اجازت نہ دیتا اور اگر کبھی اسے جانا پڑ جاتا تو وہ ٹائمر لگا کر رکھتا کہ اس وقت تک ہر صورت واپس آنا ہے وہ اپنے بچوں کے سامنے اپنی بیوی کی بے عزتی کرتا۔
واقعے کے روز اس نے اپنی اجازت کے بغیر کسی بچے کو جوس بنا کر دینے پر اپنی بیوی کی بے عزتی شروع کر دی اور ایک موقع پر اس پر چھری تان لی۔ ساتھ ہی اپنے بچوں کو دھمکی بھی دی کہ اگر میرے برے رویے کے بارے میں پولیس کو بتانے کی کوشش کی تو اسے مرا ہوا پاو گے۔
عدالت کا کہنا تھا کہ ایک بری شادی کا یہی انجام ہونا تھا مظلوم خاتون نے بہت عرصے اپنے خاوند کا برا رویہ برداشت کیا مگر بالآخر اسے پولیس کو کال کرنی پڑی۔ جس پر پولیس نے رحمان کو گرفتار کر لیا اس کی اہلیہ کا کہنا ہے کہ ایسا لگتا ہے کندھوں سے وزنی بوجھ اتر گیا ہے۔
Manchester; Syed Rahman told his daughters police would find their mother's corpse if they called 999 and reported his 'appalling' treatment of their family, a court heard.
Syed Rahman has been jailed after threatening to kill his wife of 17 years because she gave one of her daughters a drink without his permission. In a separate incident, he berated her while holding a knife.
Manchester Crown Court heard how Rahman, 42, behaved in a 'domineering' and 'controlling' way towards his wife and their four children.
Rahman began shouting at his wife in front of their children – the oldest of which is a teenager and the youngest a baby – following a row over a drink at the family home in Burnage, the court heard.
During their marriage, Rahman, a taxi driver, had stopped his wife from going to the shops, and when he allowed her to leave the home he gave her a time limit, the court heard.
The court heard how the woman felt like a 'huge weight had been lifted' when Rahman was removed from the house after being arrested last month.
Sentencing, Judge Richard Mansell QC told Rahman: "She really had no way out of this abusive marriage other than to call the police and bring you to justice, as she now has done."Your treatment of them has been appalling over the years.