جس طرح عمران خان پورے ملک کا وزیر اعظم ہیں اسی طرح میں بھی پی پی 7 کا منتخب نمائندہ ہوں ، رکن پنجاب اسمبلی راجہ صغیر احمد
کلرسیداں:(نمائندہ پوٹھوار ڈاٹ کوم,اکرام الحق قریشی)—رکن پنجاب اسمبلی راجہ صغیر احمد نے کہا ہے کہ جس طرح عمران خان پورے ملک کا وزیر اعظم ہیں اسی طرح میں بھی پی پی 7 کا منتخب نمائندہ ہوں اور علاقے میں اربوں روپے کے ترقیاتی منصوبے مکمل کروا رہا ہوں،بعض لوگوں کو سب سے زیادہ تکلیف ہے کہ میں مسلم لیگ (ن) والوں کو فنڈز تقسیم کر رہا ہوں ایسے لوگوں کو میرا مشورہ ہے کہ وہ اپنا علاج کروائیں۔انہوں نے میڈیا سے گفتگو کرتے ہوئے کہا کہ ایم سی کلر سیداں میں 22 کروڑ 36 لاکھ جبکہ تحصیل کلر سیداں کی تمام یونین کونسلوں میں 3 کروڑ 9 لاکھ روپے کے ترقیاتی کام جاری ہیں اور ان میں سے بیشتر منصوبے مکمل بھی ہو چکے ہیں۔انہوں نے واضح کیا کہ سیاسی وابستگی سے بالا تر ہو کر علاقے میں فنڈز تقسیم کر رہا ہوں۔انہوں نے کہا کہ احساس پروگرام سمیت، کسان کارڈز اور صحت کارڈز کی تقسیم میں وزیر اعظم عمران خان نے کسی سے بھی نہیں پوچھا کہ اس کا تعلق کس جماعت سے ہے۔انہوں نے کہا کہ وہ پی پی 7 سے مسلم لیگ (ن) کے امیدوار کو بھاری شکست دے کر رکن پنجاب اسمبلی منتخب ہوئے ہیں اور گزشتہ الیکشن میں مسلم لیگ (ن) اور پیپلز پارٹی کے جن جن افراد نے میرے انتخابی نشان پر مہر ثبت کر کے مجھے کامیابی دلائی میں ان سب کا مشکور ہوں مگر اس وقت میں پی ٹی آئی کا حصہ ہوں اور اپنے انتخابی حلقے چاہے اس میں اکثریت میرے مخالفین کی ہی کیوں نہ ہو بنیادی مسائل کا خاتمہ میرے اہداف ہیں جنہیں ختم کئے بغیر چین سے نہیں بیٹھوں گا۔ایک سوال کے جواب میں انہوں نے کہا کہ جن کا یہ خیال ہے کہ میں صرف مسلم لیگ (ن) کے سپورٹروں میں فنڈز تقسیم کر رہا ہوں وہ غلط فہمی کا شکار ہیں انہیں چاہئیے کہ وہ اپنا علاج کروائیں۔انہیں کوئی حق نہیں پہنچتا کہ وہ میرے فنڈز کی تقسیم پر اعتراض کریں۔
Kallar Syedan; Member Punjab Assembly Raja Saghir Ahmed has said that just like Imran Khan is the Prime Minister of the whole country, I am also the elected representative of PP-7 and I am completing development projects worth billions of rupees in the area. It is a pity that I am distributing funds but some make remarks i am distributing to to the PML-N. I advise such people to get treatment. Talking to media, he said that 223.6 million is being made available for MC Kallar Syedan ​​while Tehsil Kallar Syedan Development works worth Rs. 39 million are underway in all the union councils of the country and most of these projects have been completed. He clarified that I am distributing funds in the area beyond political affiliation. In the distribution of farmer cards and health cards, including the Ehsas program, Prime Minister Imran Khan did not ask anyone what party he belonged to. I have been elected as a member of the Punjab Assembly and in the last election, the people of PML-N and PPP who stamped my election symbol, I won I am grateful to all of them but at the moment I am a part of PTI and my constituency.
کلرسیداں کے قریب پھلینہ ڈیم سے ملنے والی نعش کی شناخت ہو گئی
The body of a person recovered from Pahlina Dam, have been identified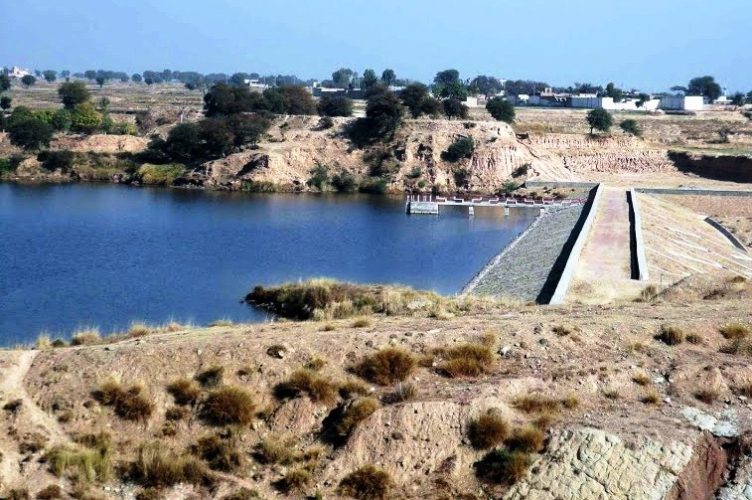 کلرسیداں:(نمائندہ پوٹھوار ڈاٹ کوم,اکرام الحق قریشی)— کلرسیداں کے قریب پھلینہ ڈیم سے ملنے والی نعش کی شناخت ہو گئی جاں بحق ہونے والے کی شناخت عمران سکنہ سہنسہ ضلع کوٹلی اذادکشمیر کے نام سے ہوئی ہے اس کی عمر چالیس برس کے قریب ہے اس کا دماغی توازن بھی درست نہیں برایا گیا ہے یہ اذادکشمیر سے گوجرخان کے علاقے میں آیا ہوا تھا کہ اتوار کی شام مقامی لوگوں نے پھلینہ ڈیم کے پانی میں تیرتی نعش دیکھ کر مقامی پولیس کو اطلاع کی ایس ایچ او انسپکٹر قیصر محمود ستی نے پولیس کو موقع پر بھیجا ریسکیو کلرسیداں نے نعش تحصیل ہیڈ کوارٹر ہسپتال کلرسیداں منتقل کردی گئی بعد ازاں اس کی شناخت عمران سکنہ سہنسہ آذادکشمیر کے نام سے ہوئی ہے اور اس کے لواحقین کو رابطہ کر کے حادثے کی اطلاع کر دی گئی۔
اسسٹنٹ کمشنر کلرسیداں سے انصاف کی فراہمی کی اپیل ،میرے خلاف کسی بھی کاروائی سے قبل مجھے سن لیا جائے, واجد پرویز
Appealing to the Assistant Commissioner for justice, he said that he should be heard before taking any action against him.
کلرسیداں:(نمائندہ پوٹھوار ڈاٹ کوم,اکرام الحق قریشی)—کلرسیداں کے واجد پرویز نے اپنے ایک بیان میں کہا ہے کہ وہ سرکاری ملازم ہیں اور شاملاتی کھیوٹ 427 میں اٹھارہ کنال کے کامل اور جدی مالک ہیں اس کے باوجود میں نے ایک کنال پر تعمیرات کر رکھی ہیں جبکہ عدالتی ڈگری اڑھائی کنال کی ہے۔انہوں نے ایک بیان میں کہا کہ عدالت نے میری ملکیت اور مقبوضگی کو تسلیم کرتے ہوئے میرے حق میں ڈگری بھی دے رکھی ہے اور سول عدالت میں مقدمہ بھی زیرسماعت ہے اس کے باوجود انتظامیہ مجھے ہراساں کر رہی ہے اور میرا لاکھوں کا نقصان کرنے کے درپے ہے۔ انہوں نے اسسٹنٹ کمشنر کلرسیداں سے انصاف کی فراہمی کی اپیل کرتے ہوئے کہا کہ ان کے خلاف کسی بھی کاروائی سے قبل انہیں سن لیا جائے تاکہ میرے ساتھ مزید کوئی ذیادتی نہ ہو۔
پیپلز پارٹی کے رہنما معروف کاروبای حاجی شوکت علی کی اہلیہ انتقال کر گئیں نمازجنازہ کلرسیداں کے قریب ڈھوک مک میں ادا کی گئی
PPP leader Haji Shaukat Ali's wife passed away Funeral prayers were offered at Dhok Mak
کلرسیداں:(نمائندہ پوٹھوار ڈاٹ کوم,اکرام الحق قریشی)—پیپلز پارٹی کے رہنما معروف کاروبای حاجی شوکت علی کی اہلیہ اور کراچی کے معروف بزنس مین جہانگیر شہزاد کی خوشدامن انتقال کر گئیں نمازجنازہ کلرسیداں کے قریب ڈھوک مک میں ادا کی گئی جس میں سابق ٹاون ناظم حافظ سہیل اشرف ملک،پی ٹی آئی کے ضلعی ڈپٹی سیکرٹری جنرل قمر ایاز،محمد اعجاز بٹ،شیخ خورشید احمد،حاجی اخلاق حسین،حاجی ابرار حسین،جاوید اقبال،چوہدری ضیارب منہاس،راجہ ظفر محمود،شیخ حسن ریاض،ٹھیکیدار لطیف بھٹی،عابد زاھدی،صوفی ضابر حسین،حاجی محمد اسحاق،چوہدری توقیر اسلم،حاجی طارق تاج،شیخ حسن فیاض،نمبردار اسد عزیز،مسعود احمد بھٹی،راجہ زاھد خورشید ایڈووکیٹ،شیخ سلیمان شمسی،نصیر اختر بھٹی،محمد فیاض کیانی اور دیگر نے کثیر تعداد میں شرکت کی۔