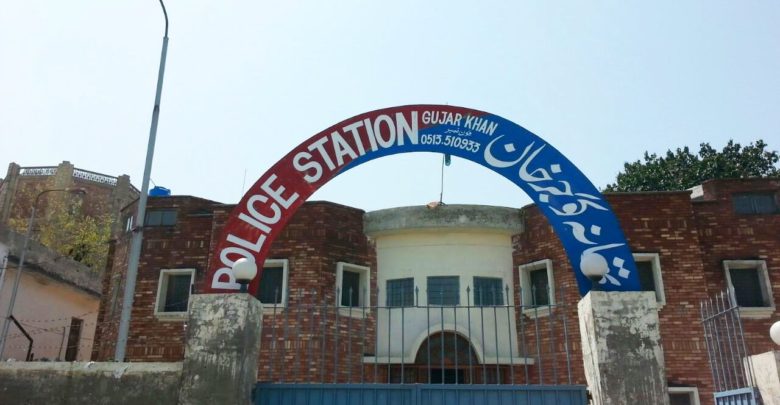 (اسلام پورہ جبر۔نمائندہ پوٹھوار ڈاٹ کوم۔محمد انجم ملک)ایم پی اے چوہدری جاوید کوثر ایم پی اے چوہدری ساجد محمود نے سی پی او راولپنڈی رانا فیصل سے ملاقات
گوجرخان میں گزشتہ روز غریب دیہاڑی دار مزدوروں سے جو کام سے فارغ ہو کر گھروں کو واپس جارہے تھے راستے میں پولیس ملازمین نے انہیں روک کر انکی جیب سے پیسے نکال لیے عوامی ایم پی اے چوہدری جاوید کوثر اور عوامی ایم پی اے چوہدری ساجد محمود نے اس معاملے کا سختی سے نوٹس لیا اور سی پی او راولپنڈی رانا فیصل کو ملزمان کے خلاف سخت سے سخت کاروائی کرنے کا حکم دیا جس پر چاروں پولیس ملازمین کو سسپینڈ کردیا گیا ہے سی پی او راولپنڈی رانا فیصل نے چاروں ملازمین کے خلاف سخت سے سخت محکمہ کاروای کرنے کا حکم کیا اس موقع پر ایم پی اے چوہدری جاوید کوثر اور ایم پی اے چوہدری ساجد محمود کا کہنا تھا کہ تحصیل گوجرخان میں کسی کرپٹ افسر کو برداشت نہیں کیا جاے گا تحصیل گوجرخان کے باسی ہماری. مکمل رہنمائی کرے ہمارے ساتھ تعاون کریں اگر کوی شخص رشوت مانگتا ہے ایسے کرپٹ آدمی کو گوجرخان میں رہنے کا کوی حق نہیں
Gujar Khan; MPA Ch Javed Kausar along with MPA Ch Sajid have met with CPO Rawalpindi  after poor labourer was forced to stop and robbed by police, The labourers hard day earning was taken by the corrupt police officer. Both MPA have asked for action to be taken against the police officials reasonable for the incident at Gujar Khan police station.