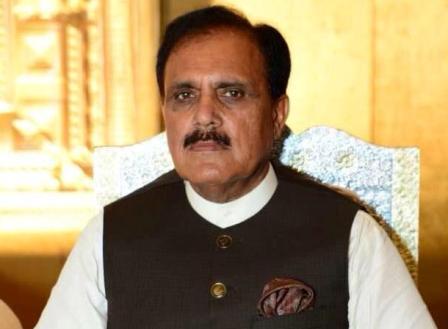 الیکشن 2018این اے 58حلقہ پی پی 8سے بھاری اکثریت سے پاکستان تحریک انصاف کے ٹکٹ پر الیکشن جیتنے والے امیدوار چوہدری جاوید کوثر ایڈووکیٹ کا تعلق شرقی گوجرخان یونین کونسل بیول سے ہے اس سے قبل مسلم لیگ ن کے دور میں بھی ایم پی اے چوہدری افتخا ر احمد وارثی کا تعلق بھی اسی یونین کونسل بیول سے تھا چوہدری جاوید کوثر ایڈووکیٹ کی اپنی سیاست میں پہلی ایک بڑی شاندار کامیابی تھی کے عمران خان کی قیادت میں ملک بھر میں پہلی پاکستان تحریک انصاف کامیاب ہوئی اور چوہدری جاوید کوثر ایڈووکیٹ ممبر صوبائی اسمبلی بنے یقیناًتحصیل گوجرخان حلقہ پی پی 8کے لیے ایک پرمسرت لمحہ تھا کہ ان کی ووٹوں سے ان کا امیدوار کامیاب ہو کر ممبر صوبائی اسمبلی بنا ۔لیکن علاقے کی عوام اب باشغور ہو چکی ہے اپنے منتخب کردہ نمائندوں سے بڑے بڑے منصوبوں کی فراہمی سمیت علاقائی مسائل کا حل چاہتی ہے صرف الیکشن جیتنا بھی نہیں ہوتا علاقے کے مسائل حل کرنا اولین ترجیح ہوتی ہے اس کے لیے کامیاب امیدوار کو چاہیے ہوتا ہے کہ وہ اپنی اعلیٰ قیادت سے منصوبے کامیاب کرواتے ہوئے اپنے علاقے کے مسائل حل کروائیں کہوٹہ کے ایم پی اے راجہ صغیر آٖ ٖ ف مٹور جو حلقہ پی پی 7سے آزادا میدوار کے طور پر الیکشن لڑئے اور کامیاب ہونے کے بعد پاکستان تحریک انصاف میں شمولیت کر لی اور اب پاکستان تحریک انصاف پنجاب حکومت نے ان کی اہلیت کو دیکھتے ہوئے ان کو پارلیمانی سیکرٹری برائے جیل خانہ جات پنجاب منتخب کرلیاایک ایسا شخص جو الیکشن جیتنے کے بعد اس کو وزرات مل رہی ہے دوسری طرف حلقہ پی پی 8کے جاوید کوثر جو پچھلے کئی عرصہ سے پاکستان تحریک انصاف میں ہیں اورپاکستان تحریک انصاف کے ٹکٹ پر الیکشن جیت کر کامیاب ہوئے ان کو نظر انداز کرنا سمجھ سے بالاتر ہے گوجرخان کے مسائل جن میں بجلی کی متواتر لوڈ شیڈنگ ،گیس کا کم پریشر ،پٹرولیم مصنوعات کی عدم فراہمی ،ٹرامہ سنٹر کی عدم موجودگی ،گوجرخان تا جبر بیول روڈ کی نئے سرئے سے تعمیر پوٹھوہار یونیورسٹی کا قیام ،گوجرخان پارک کا قیام یہ کچھ ایسے مسائل ہیں جن کے لیے جاوید کوثر ایڈووکیٹ کو اسمبلی میں آواز اٹھانی چاہیے اور اپنی پنجاب کی اعلیٰ قیادت سے مل کر ان مسائل کے حل کے لیے کوششیں کرنی چاہیے ،صرف ولیموں میں شرکت اور نماز جنازہ پڑھنے سے دھرتی ماں کا حق ادا نہیں ہوتا ،علاقے کی پسماندگی کو دور کرنا کے لیے چوہدری جاوید کوثر ایڈووکیٹ کو چاہیے کہ وہ اپنا حق ادا کریں. ،
ذیل میں چوہدری جاوید کوثر کا وہ انٹرویو شائع کیا جارہا ہے جوا نھوں نے انتخابات سے پہلے پوٹھوار ڈاٹ کوم کو دیا تھا ۔
Gujar Khan; MPA (PTI) Constituency PP8 Ch Javed Kausar faces uphill task in his constituency with no development work being taking place and being left isolated.
Ch Javed Kausar who had campaigned long for PTI is compared with neighbouring PP7 constituency where Raja Sagheer Ahmed contested election as Independent candidate and joined the party after winning his seat, he now is given Ministerial role as Parliamentary secretary for jails in Punjab, while Ch Javed Kausar a loyal party worker as been left on shelf. The local members of community are demanding that Ch Javed Kausar instead of just attending weddings and funerals, challenges his party and work hard in development of his constituency.
Below is the interview MPA Ch Javed Kausar gave to pothwar.com before he was elected.