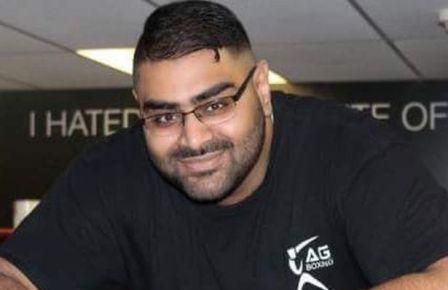 کوونٹری میں گاڑی کی ٹکر سے 27سالہ نوجوان جاں بحق ہوگیا عدیل گل سڑک کراس کر رہا تھا کہ تیز رفتار گاڑی نے ٹکر مار دی جس وجہ سے نوجوان موقع پر جاں بحق ہوگیا، عدیل گل کا آزاد کشمیر سے تعلق تھا اور وہ کوونٹری میں ہی پیدا ہوا اور معروف کشمیری خاندان سے تعلق رکھتا تھا اور کوونٹری کے معروف سپورٹس مین گل شیراز عرف بولیٹ کا چھوٹا بھائی تھا جنہوں نے ہمیشہ نوجوانوں کو صحت مند سرگرمیوں کی طرف راغب کیا۔ عدیل گل کی وفات پر کمیونٹی میں افسوس کی لہر دوڑ گئی
Coventry; The victim of Sunday night's fatal hit-and-run in Coventry has been named. Adeel Gul died after being hit by a car, possibly two, when he was crossing Allesley Old Road, close to the junction with Duke Street in Chapelfields, at around 7.50pm.
Despite the best efforts of paramedics, he was pronounced dead at the scene. Adeel's family have now paid tribute to a "dedicated family man" and said "Coventry's angel has fallen". They also urged those responsible for his death to "do the decent thing and come forward".