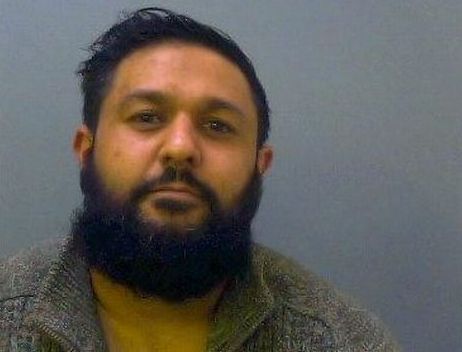 میڈن ہیڈ خاتون کو ٹیکسی ڈرائیور کو پانی پلانامہنگا پڑ گیا. تفصیلات کے مطابق چونیس سالہ ٹیکسی ڈرائیور آصف خان نے اپنی کسٹمر خاتون کو اس کے گھر میں ہی لوٹ لیا آصف خان خاتون کے گھر اور کہا کے بکنگ کے لیے آیا ہے مگر خاتون نے کوئی بکنگ نہیں کی تھی مگر اس کی کسٹمر تھی پھر اس نے پانی پینے کے لیے مانگا خاتون نے اس کو اندر آنے کو کہا اور پانی لینے گئی اتنی دیر میں ٹیکسی ڈرائیور نے خاتون کا پرس چرا لیا اور ٹیسکو کی کیش مشین سے رقم بھی نکلوا لی ڈرائیور نے گزشتہ روز اپنے جرم کا اعتراف کر لیا اسے ایک سال آٹھ ماہ کی سزا سنائی گئی
Maidenhead; A taxi driver who stole a regular customer's bank card after tricking his way into her home has been jailed.
Asif Khan Mehrban, 34, turned up at the woman's home in Sandringham Road, Maidenhead, without her booking him.
He arrived and told her he was there to collect her, as he done on previous occasions.
Despite knowing he'd not been booked, he then told her he wanted a glass of water so she let him in.
After getting inside, he shut the kitchen door while the 63-year-old was fetching the water and stole her handbag.
He used the woman's bank card on his instant pay machine in his taxi to take a payment, and then used the card in Londis in Holyport and took cash out at a branch of Tesco in Windsor .