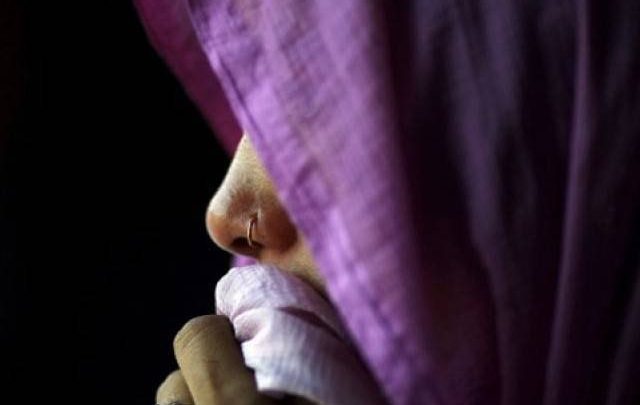 روات(چوہدری عقیل احمد نمائندہ پوٹھوار ڈاٹ کام)ماڈل تھانہ روات پولیس کے 3 اہلکاروں کا 20 سالہ نوجوان دوشیزہ کے ساتھ زبردستی گینگ ریپ، تمام رات جسم نوچتے رہے اجتماعی زیادتی کا شکار دوشیزہ درندہ صفت اہلکاروں کے چنگل سے آزاد ہوتے ہی انصاف کیلئے سی پی او راولپنڈی کے پاس پہنچ گئی،ایس پی صدر راولپنڈی نے دوران تفتیش تینوں اہلکاروں کو موقع سے گرفتار کر کے تھانہ صدر بیرونی میں بند کردیا،واقعہ میں ملوث تینوں اہلکاروں کے خلاف مقدمہ درج  ،تفصیلات کے مطابق 20 سالہ نوجوان دوشیزہ عرفہ نامی نے سی پی او راولپنڈی کیپٹن (ر)محمد فیصل رانا کو شکایت کی کہ گزشتہ15 مئی کی رات12 بجے ماڈل تھانہ روات کے اہلکاروں کانسٹیبلان محمد نصیر ولد محمد حفیظ ساکن سکھو ،راشد منہاس ولد عاشق حسین ساکن کرمب الیاس،محمد عظیم ولد محمد منیر ساکن موہڑہ کینیال سکھونے ایک نامعلوم ساتھی کے ہمراہ فیز8 لبرٹی کے قریب مجھے زبردستی کار میں ڈال لیا اور تمام رات مجھے اجتماعی زیادتی کا نشانہ بناتے رہے اگلے روز بمشکل منت سماجت کے بعد اہلکاروں کے چنگل سے آزاد ہوئی تاہم سی پی او راولپنڈی کے حکم پر ڈی ایس پی صدر اور ایس پی صدر راولپنڈی نے انکوائری کے بعد تینوں ملوث اہلکاروں کو گرفتار کر کے فوری مقدمہ درج کرنے کا حکم دے دیا ایس ایچ او روات اعزاز عظیم کے مطابق واقعہ میں ملوث اہلکار کسی بھی رعایت کے مستحق نہیں جو نہ صرف تھانہ روات بلکہ محکمہ پولیس کی بدنامی کا بھی باعث بنے جنکے خلاف فوری مقدمہ درج کر کے انھیں نشان عبرت بنائیں گئے کرپٹ و بری شہرت کے حامل پولیس ملازمین کیلئے تھانہ روات میں کوئی جگہ نہیں،عوام علاقہ نے واقعہ میں ملوث کالی بھیڑوں کے خلاف سخت کاروائی کا مطالبہ کیا ہے۔
Rawat; Four men including three policemen allegedly gang-raped a woman after abducting her in Rawalpindi,
A woman lodged a case against four men, which includes three policemen, at Rawalpindi's Rawat police station.
According to the victim, the policemen travelling in a car with black shades stopped the car while she was on her way to her hostel and abducted her.
According to the victim's statement, the gang rape occurred in the car in a desolated area. The suspects also looted Rs30,000 and the victim's gold jewellery. Rawat police have registered a case after the statement of the victim and have begun their investigation. According to police, four suspects including three policemen Naseer, Rashid Minhas, Azeem and their accomplice Amir have been arrested.