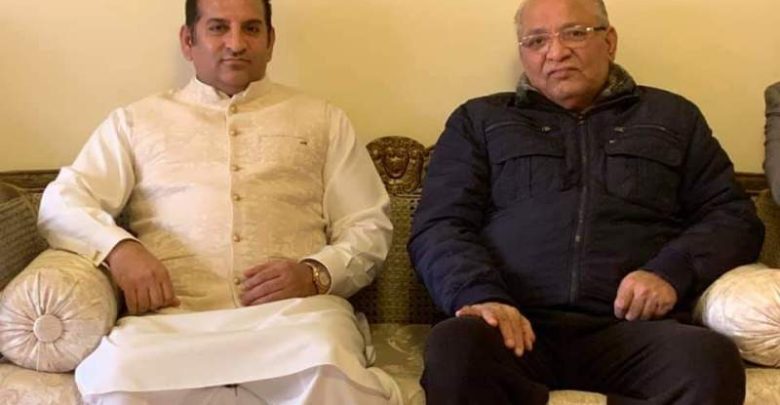 پیرس(زاہد مصطفی اعوان)پاکستان مسلم لیگ ن کی تنظیم نو،پاکستان مسلم لیگ ن فرانس کے جنرل سیکرٹری شیخ وسیم اکرم کی طرف سے مبارک،تفصیل کے مطابق قائد مسلم لیگ میاں محمد نواز شریف نے پارٹی کی تنظیم نو کر دی گئی ہے،جبکہ اوورسیز کے اسحاق ڈار صدر اور نور الحسن تنویر جنرل سیکرٹری مقرر کر دئیے گئے ہیں۔پاکستان مسلم لیگ ن فرانس کے جنرل سیکرٹری شیخ وسیم اکرم نے اوورسیز تنظیم کے صدر اسحاق ڈار اور نور الحسن تنویر کو جنرل سیکرٹری کی ذمہ داریاں سنبھالنے پر مبار ک بار دی ہے
 Paris; Pakistan Muslim League-Nawaz (PML-N) on Friday appointed former Premier Shahid Khaqan Abbasi as senior vice president and Maryam Nawaz, the daughter of Nawaz Sharif, as vice president of the party. The development comes after Shahbaz Sharif stepped down as chairman Public Accounts Committee (PAC) , which also led to speculations that Sharif might not come back.
Former finance minister Ishaq Dar has also been appointed as the president of PML-N's international affairs and Noor ul Hassan Tanvir as General Secretary International Affairs, they were congratulated by Wasim Akram of Kallar Syedan who is PML-N Gen Secretary in Paris.