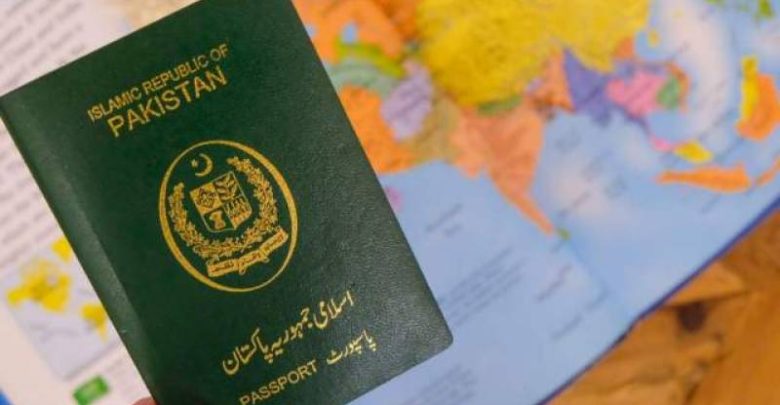 برطانیہ نے انتیس مارچ سے سیاحتی ویزا کی فیسوں میں اضافہ کا اعلان کر دیا ہے اس سے قبل امریکہ نے بھی ویزا فیسوں میں اضافہ کیا تھا ۔ تفصیلات کے مطابق امریکہ کے بعد برطانیہ نے بھی سیاحتی ویزا کی فیسوں میں اضافہ کا اعلان کر دیا ہے جس کا اطلاق انتیس مارچ سے ہوگا ۔چھ ماہ کئ سیاحتی ویزا کی فیس ترانوے سے بڑھا کر پچانوے پاونڈ ، دو سال کی سیاحتی ویزا کی فیس تیس سو پچاس سے بڑھا کر تین اکسٹھ پاونڈ اور دس سال کے ویزہ کی فیس سات سو اٹھانوے سے بڑھا کر آٹھ سو باہیس پاونڈمقرر کر دی گئ ہے ۔ یاد رہے کے اس قبل امریکہ کی جانب سے پاکستان کے لیے نئی ویزا پالیسی متعارف کرائی گئی تھی جس میں ویزا کی مدت میں کمی اور فیسوں میں اضافہ کیا گیا تھا
London; Travelling to the United Kingdom is going to be more expensive than now on for migrants.
The UK is increasing the price of its visa for Pakistanis and other non-European Union citizens.
The prices have been increased because the UK doubts the price of immigration health surcharge (IHS), which is payable when students, businessmen, investors, and family members apply for the visa.
پی ٹی آئی کے وفد کی ہائی کمیشنر آف پاکستان سے ملاقات
PTI Delegation meet with High commissioner of Pakistan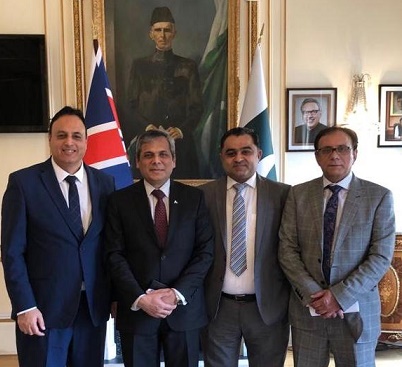 پی ٹی آئی کے وفد کی ہائی کمیشنر آف پاکستان سے ملاقات۔ پاکستان تحریک انصاف  ساؤتھ ایسٹ زون انگلینڈ ( یوکے ) کے وفد کی پاکستان ہائی کمیشن لندن میں پاکستانی ہائی کمیشنر جناب محمد نفیس ذکریا سے خصوصی طور پر ملاقات کی۔ وفد میں جناب محمد زاہد راجہ چیف آرگنائزر پی ٹی آئی ساؤتھ ایسٹ زون یوکے، جناب رومی ملک صدر پی ٹی آئی ساؤتھ ایسٹ زون یوکے اور نائب صدر پی ٹی آئی ساؤتھ ایسٹ زون یوکے جناب محمد وقاص ایمیگریشن لائیر شامل تھے۔ ہائی کمیشنر فار پاکستان نفیس ذکریا سے ذاتی نوعیت کی اس ملاقات میں برطانیہ میں پاکستانی کمیونٹی کو درپیش مسائل، پاکستان میں غیر ملکی سرمایہ کاری، معیشت اور سیاحت کے فروغ کے لئے برٹش پاکستانیوں کی طرف سے ہر ممکن تعاون اور حمایت پر گفتگو ہوئی۔ جبکہ بیرون ملک وطن عزیز اسلامی جمہوریۂ پاکستان کی تہذیب و ثقافت کو اجاگر کرنے پر بھی بات ہوئی۔ پی ٹی آئی ساؤتھ ایسٹ زون یوکے کے وفد نے پاکستانی ہائی کمیشنر جناب نفیس ذکریا کی برطانیہ میں تعیناتی کو سراہا اور کہا کہ ان کی بطور ہائی کمیشنر تعیناتی سے پاک و برطانیہ کے درمیانی دوستانہ تعلقات کو مزید فروغ حاصل ہو گا۔ کشمیری اور پاکستانی کمیونٹی سے بھی روابط بڑھیں گے جبکہ پاکستان کے وقار میں اضافہ ہو گا۔