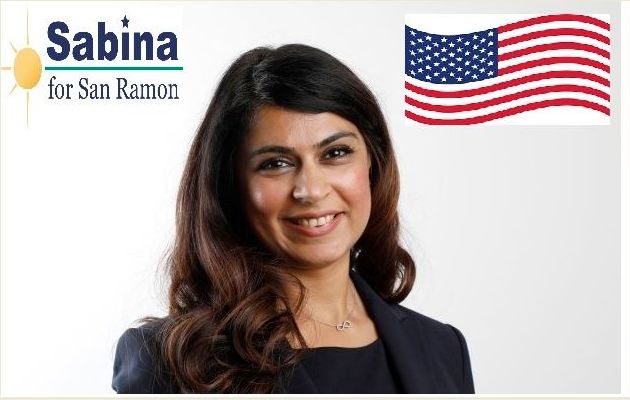 امریکی ریاست کیلی فورنیا کے وسط مددتی انتخابات میں پاکستان کے معروف سیاسی رہنما سابق وزیر راجہ شاہد ظفر کی بیٹی سبینہ ظفر بھاری اکثریت سے کامیاب ہو گئیں ۔ان کا تعلق ڈیموکریٹکس سے ہے تفصیلات کے مطابق سبینہ ظفر گزشتہ بائیس برس سے امریکہ میں مقیم ہیں اور وہ 12برس سے کیلی فورنیا سان فرانسسکو کی سیاست میں بڑا فعال کردار ادا کر رہی تھیں ۔ڈیموکریٹکس نے حالیہ وسط مددتی انتخابات میں انہیں اپنا امیدوار نامزد کیا اور یہ بھار ی اکثریت سے کامیا ب ہو گئیں ۔یہ کیلی فورنیا سے منتخب ہونے والی پہلی مسلمان ایشیا ئی خاتون ہیں ،یہ راولپنڈی کے معروف سیاسی رہنما راجہ شاہد ظفر کی دختر ہیں راجہ شاہد ظفر پہلی دفعہ 1985کے غیر جماعتی انتخابات میں کامیاب ہوئے تھے جبکہ 1988میں انہوں نے پیپلز پارٹی کے ٹکٹ پر کامیابی حاصل کی اور بینظیر حکومت میں کابینہ کا حصہ بنے۔ان کا تعلق کلر سیداں کے نواحی گاؤں ددہوچھہ سے ہے ،ان کی بیٹی کی کامیابی پر کلر سیداں میں خوشی کی لہر دوڑ گئی پیپلز پارٹی کے رہنماؤں راجہ جاوید اختر لنگڑیال، چوہدری محمد ایوب، چوہدری ظہیر سلطان، محمد شریف بھٹو، حاجی شوکت علی ،محمد فیاض کیانی اور دیگر نے امریکی انتخابات میں سبینہ ظفر کی کامیابی پر راجہ شاہد ظفر کو مبارکباد دی ہے ۔
USA / Kallar Syedan; Sabina Zaffar has won midterm election for democrats in California, Sabina is from village Dadhocha , Mankiala  and daughter of Raja Shahid Zaffar.
Sabina was born and raised in Kallar Syedan and comes from a family of political leaders. Her earliest political inspiration was her father Raja Shahid Zaffar (PPP) who served as a federal minister in the cabinet of Prime Minister Benazir Bhutto. She met Benazir Bhutto on several occasions who inspired her immensely as a woman leader and served as a role model.
Sabina moved to the US in her early twenties and graduated with a degree in Computer and Information Sciences and has been working in technology for the last 14 years. She has lived in Alabama, Arizona and California. She has raised both her children now 17 and 12 in San Ramon and has been an active member of the PTA.
Sabina is also a member of several bay area charity organizations that raise funds to promote education in developing counties. Her passion in politics was reignited when she had a chance to get involved with the political campaign of Congressmen Eric Swalwell in 2010.