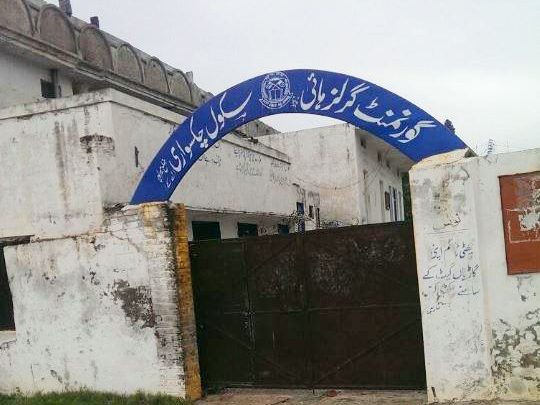 گورنمنٹ گرلز ہائی سکول چکسواری اورگورنمنٹ گرلزہائی سکول حمیدآباد کاسٹاف فرض شناس ہے,محترمہ آنسہ کوثر ڈویژنل ڈائریکٹرسکولز نسواں ڈ ویژن میرپور
چکسواری ( اللہ دتہ بسمل , نمائندہ پوٹھوار ڈاٹ کوم) — محترمہ آنسہ کوثر ڈویژنل ڈائریکٹرسکولز نسواں ڈ ویژن میرپور نے کہاہے کہ گورنمنٹ گرلز ہائی سکول چکسواری اورگورنمنٹ گرلزہائی سکول حمیدآباد کاسٹاف فرض شناس ہے جواپنے تدریسی فرائض بہترین طریقہ سے اداکررہاہے سرکاری تعلیمی ادارو ں میں بڑھتی ہوئی تعداد عوام کاسرکار ی سکولزپربہترین اعتماد کااظہار ہے پڑھی لکھی خواتین کی وجہ سے معاشرے میں بہتری لاسکتے ہیں تعلیم کے بغیرکوئی بھی معاشرہ ترقی نہیں کرسکتا انہوں نے ان خیالات کااظہارگورنمنٹ گرلزہائی سکول چکسواری اورگورنمنٹ گرلزہائی سکول حمیدآباد کے دورے کے موقع پربات چیت کرتے ہوئے کیاہے محترمہ آنسہ کوثر نے اچانک تعلیمی اداروں کادورہ کیاان اداروں کی سربراہان اورجملہ تدریسی وانتظامی سٹاف کوحاضر اورمصروف کارپایا انہوں نے کلاسز کامعائنہ بھی کیاانہوں نے ان اداروں کے بہترین تعلیمی وانتظامی ماحول اوربہترین نظم ونسق پراطمینان کااظہار کیاانہو ں نے کہاکہ اساتذہ اپنے فرائض دیانتدار ی سے انجام دیں وقت کی پابندی کویقینی بنائیں نئی نسل کی تعلیم وتربیت اورکردار سازی میں کسی قسم کی کوتاہی اورسستی برداشت نہیں کی جائیگی انہوں نے کہاکہ میں نے بطور ڈی ای او اپنے فرائض ایماندار ی سے انجام دیے کسی کے ساتھ زیادتی نہیں کی اب بطور ڈویژنل ڈائریکٹر اپنے فرائض کی ادائیگی میں کوئی دقیقہ فروگزاشت نہیں کروں گی تعلیمی معیار کوبلند کرنے اورشرح خواندگی میں اضافہ اورتعلیمی اداروں اوراساتذہ کرام کی بہتری کے لئے اپنافرض بھرپور انداز میں اداکرنے کے لئے اپنی تما م ترصلاحیتیں اورتوانائیاں بروئے کار لانے کے لئے کوشاں رہوں گی
Chakswari, AJK; Ms. Ansa Kausar, Divisional Director, Schools, Women's Division, Mirpur, said that the staff of Government Girls High School, Chakswari and Government Girls High School, Hameedabad are dutiful.
No society can develop without education. She expressed these views while talking on the occasion of her visit to Government Girls High School Chakswari and Government Girls High School Hamidabad.
Ms. Ansa Kausar The teaching and administrative staff were present and busy. They also inspected the classes. They expressed satisfaction over the excellent educational and administrative environment and good governance of these institutions.
No negligence will be tolerated, She said that I have fulfilled my duties as CEO. I will not spare a single minute in discharging my duties as a Divisional Director. I will do my best to raise the standard of education and increase the literacy rate and to fulfill my duty for the betterment of educational institutions and teachers. We will strive to harness all our talents and abilities.